Get full information about the best holiday spots in the world. Free pictures and guidelines for travelers.
CATEGORY: LUXURY DESTINATIONS
Calvia, Mallorca
Calvia is a beautiful area of Mallorca with a lot of history and elegance. It's a split between mountainous area away from the coastline and fantastic beaches.
Calvia is both a county of Mallorca and also the administrative centre for the region. It is also home to the famous Magaluf which is currently being rebranded to be called Calvia Village.
Magaluf is a world away from the beauty of Calvia and thousands of tourists from all over the world visit there every year. The Punta Ballena is home to madness every night with local companies running lots of Magaluf parties for the eager young holidaymakers.
That being said we can wholeheartedly recommend the Pirate show in Magaluf as a place to go and see some amazing acrobatics while having a meal.
Luckily, you don't have to take part in that side of Calvia and by travelling just a couple of kilometres inland you can appreciate the beauty and history of the area.
In Calvia town itself (there is Calvia county and Calvia Town) the church is something to really see. A 13th century original church named after Saint Joan Baptista with a wonderful fountain explains the background of Calvia.
It is so peaceful here you would be forgiven for thinking your in a different part of the world to the all day all night parties not too far away. Relaxing with a caffe con leche watching chickens and people go about their business is very soothing for the soul.
Here's a video showing some of the prettier sides of Calvia:
Luxury Destinations
Angel Falls, Venezuela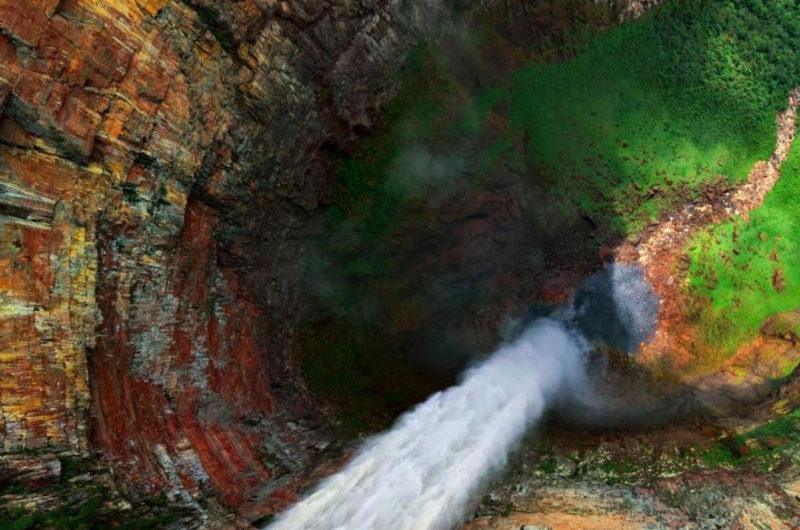 Angel Falls (Spanish: Salto Ángel; Pemon language: Kerepakupai Vená, meaning "waterfall of the deepest place", or Parakupá Vená, meaning "the fall from the highest point") is a waterfall in Venezuela.
It is the world's highest uninterrupted waterfall, with a height of 979 m (3,212 ft) and a plunge of 807 m (2,648 ft). The waterfall drops over the edge of the Auyantepui mountain in the Canaima National Park (Spanish: Parque Nacional Canaima), a UNESCO World Heritage site in the Gran Sabana region of Bolívar State.
The height figure 979 m (3,212 ft) mostly consists of the main plunge but also includes about 400 m (0.25 mi) of sloped cascades and rapids below the drop and a 30-metre (98 ft) high plunge downstream of the talus rapids.The base of the falls feeds into the Kerep River (alternatively known as the Río Gauya), which flows into the Churun River, a tributary of the Carrao River.Luxury Destinations
Cavo Tagoo Hotel, Mykonos, Greece: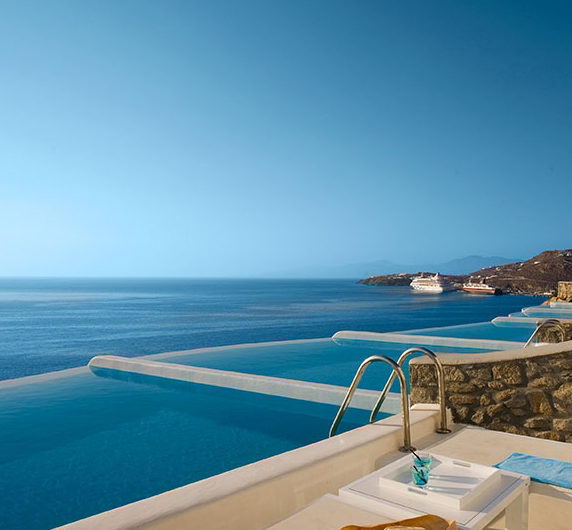 This luxury hotel is located in Mykonos (Mykonos Town), close to Archaeological Museum of Mykonos, Panagia Paraportiani, and Aegean Maritime Museum. Also nearby are Windmills of Mykonos and Mykonos Town Hall.
In addition to a restaurant, Cavo Tagoo Hotel features an indoor pool. Other amenities include a poolside bar and a bar/lounge.Televisions come with satellite channels. Guestrooms also feature premium bedding, air conditioning, and safes.Luxury Destinations
Recent Posts
Recent Comments
Archives
Categories